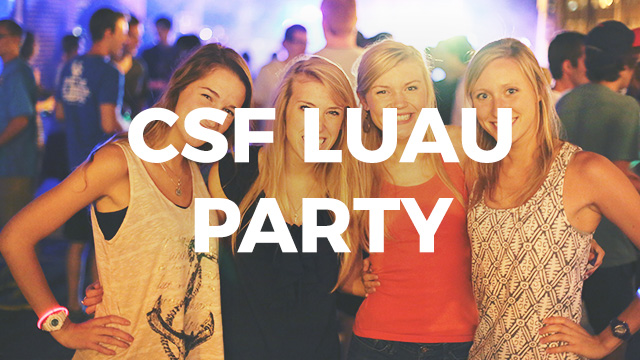 FRI AUG 18, 9PM–2AM
Make your summer last one night longer at the hottest party of K Week. Free food. Thousands of people.
SUN AUG 20, 4PM–8PM
Unleash your inner chef at the ultimate DIY cookout. We grill up the patties. You construct the ultimate burger.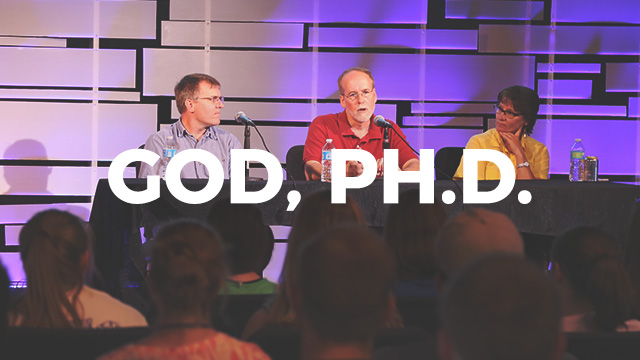 SUN AUG 20 AT 6PM
Hear from UK professors what it looks like to follow God on campus. Q&A to follow.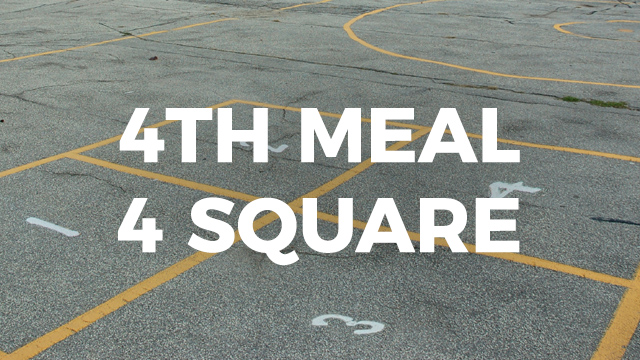 MON AUG 21, 9PM–MIDNIGHT
Grab some tasty tacos and claim your place in the King's square.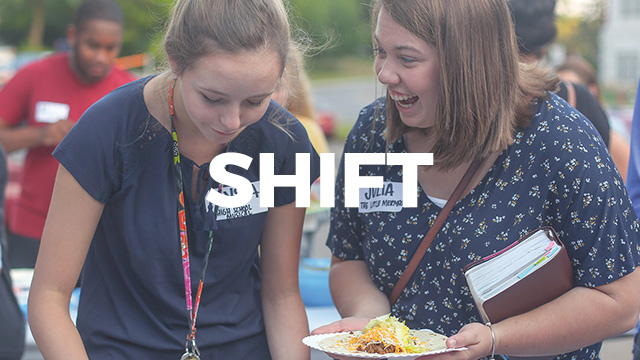 TUES AUG 22 AT 6PM
Meet new people and figure out where life with God fits into life at college.
THURS AUG 24 AT 8PM
A space for worship. Great band. Thoughtful teaching. Tons of people. This Thursday and every Thursday.

COMPLETE CSF K WEEK SCHEDULE
SYNERGY
EVERY THURSDAY, 8PM AT CSF
Synergy is a time of community, a time of worship. Music. Prayer. Reflection. A place for questions. And a place for answers. It's a weekly gathering of broken but hopeful people seeking to learn more about God and experience Jesus in a fresh way.
SHIFT
TUESDAY, AUG 22, 6PM AT CSF*
*Special K Week time! Shift continues every MONDAY at 6pm, all semester long
"Shift" is a weekly time for freshmen to find their niche. Each week we discuss important issues facing college students. Gather. Eat a free meal. Connect. And figure out where life with God fits into life at college.