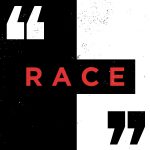 A THOUGHTFUL CONVERSATION ON A CONTROVERSIAL SUBJECT
THURSDAY, SEPTEMBER 22, 8PM AT CSF
It seems like there are a million resources out there to read and listen to about the issues of race and reconciliation in our society. Many of them are good. Some, not so much.

In posting these resources, we're definitely not saying we agree with everything these voices have to say. But we do think that they're a few good examples of some thoughtful ways of engaging some (though certainly not all) of the issues here.
Check out a few messages below that people around CSF of various backgrounds have found helpful.
RICHARD GAINES AND JON WEECE, SEPTEMBER 22, 2016
DOWNLOAD AUDIO (right click and save as)

POST-SYNERGY Q&A, SEPTEMBER 22, 2016
Following our primary conversation on Race, we hosted an extended Q&A time with a few members of the Lexington community for anyone that still had questions. We hosted this Q&A not to endorse everything that these community members had to say, but to add a few interesting voices to the conversation. We hope you'll find their voices edifying as well.
DOWNLOAD AUDIO (right click and save as)
CLICK HERE TO VIEW THIS MESSAGE
ANDY STANLEY WITH SAME COLLIER & JOSEPH SOJOURNER
The first-century church was deeply divided over race and social status. Too often, the modern church is too. But God commands us to love one another as we share with the world the good news that God loves everybody.
PASTOR ROGER POUPART OF WAYSIDE CHAPEL
This message is by a former police officer who became a pastor. It was suggested to us by a biracial student who found the material engaging.