SHIFT (for freshmen)
EVERY MONDAY, 6PM AT THE CSF BUILDING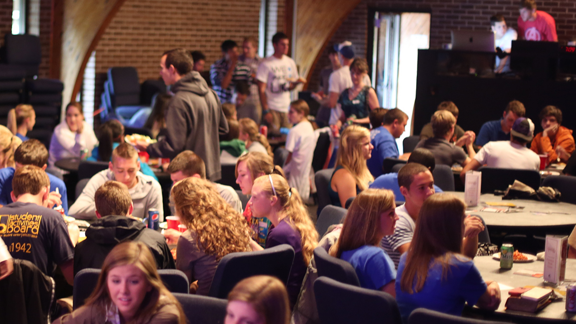 At CSF we believe your first year at college is one of the most important times in your life. It's a time of new surroundings. New experiences. New friends. It's a time when you begin to set many of the patterns and habits that will shape the rest of your life.
"Shift" is a weekly time for freshmen to find their niche. Each week we discuss important issues facing college students. Gather. Eat a free meal. Connect. And figure out where life with God fits into life at college.
SHIFT RETREAT
NOVEMBER 4-5. $10
Shift Retreat. It's going to be amazing. Get away for a couple days, meet tons of awesome people, have ALL the fun. You won't want to miss it.
Shift groups are a great way to hang out with other students and talk about a book together. There  are days and times all throughout the week so you can find a group that fits your schedule. SIGN UP ON THE CSF GROUPS PAGE.