SHIFT (for freshmen)
EVERY MONDAY, 6PM AT THE CSF BUILDING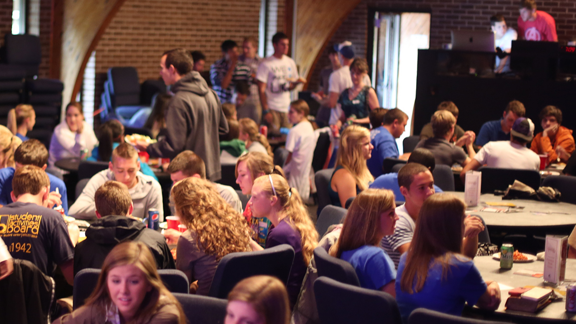 At CSF we believe your first year at college is one of the most important times in your life. It's a time of new surroundings. New experiences. New friends. It's a time when you begin to set many of the patterns and habits that will shape the rest of your life.
"Shift" is a weekly time for freshmen to find their niche. Each week we discuss important issues facing college students. Gather. Eat a free meal. Connect. And figure out where life with God fits into life at college.
SHIFT RETREAT
NOVEMBER 6–7   FRANKFORT, KY   $10
Shift Retreat is a super great weekend to hang out of with friends, meet other freshmen, and connect with God. It only costs $10, and it's the best weekend you'll ever have in your life. What are you even doing still reading this? Sign up. Sign up now.
Shift groups are a great way to hang out with other students and talk about a book together. There  are days and times all throughout the week so you can find a group that fits your schedule. SIGN UP ON THE CSF GROUPS PAGE.
SHIFT T-SHIRT
Check out this sweet shirt we made JUST FOR YOU! It's stylish, functional, and it let's the whole world that Shift is the happeningest place on campus! Use one to cover your torso TODAY! Just $10.